INTERNATIONAL LIVE BEAT
CHALLENGE UK
A COMMUNITY COLLABORATION BY ILBC.TV & EMOM (ELECTRONIC MUSIC OPEN MIC)
The international Live Beat Channel - UK Challenge
ILBC is a unique hybrid platform cofounded by artists & technologists Matt Black (Ninja Tune/Coldcut) and ill-esha, supporting and
growing a community for inclusive & diverse collaboration through music technology. Our vision is to build a global community of music creators that overlaps genres, generations and realities.
The Beat Challenge will be a unique live event showcasing the skills and excitement of live electronic performance. Participants will compete in 2 rounds (set challenge, and freestyle). A panel of international judges will feedback on the performers' acts, with the audience also weighing in to decide the evening's UK Beat Champion.
There will be prizes, and the winner of the evening will also be invited to compete remotely in the international round
(taking place at the Future Music Forum in Barcelona, September).
CONTESTANTS:
PRIZES
Komplete 13
Zen Delay
Midivolve License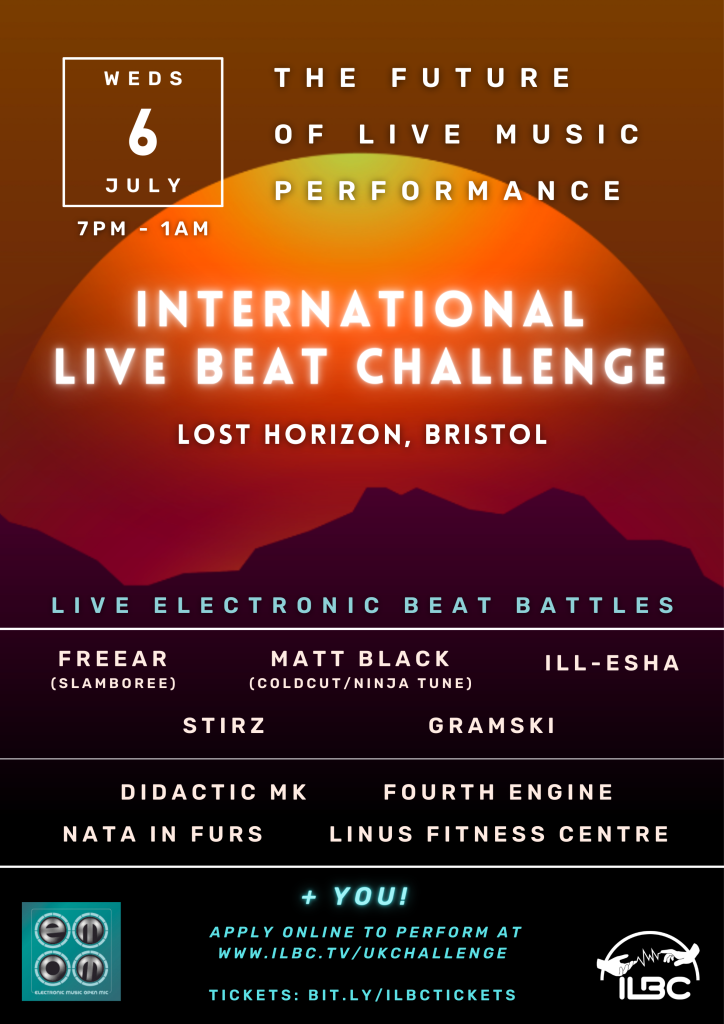 Register to participate on our JammPro exclusive workshop 
+ Jamm Session and get your free license!